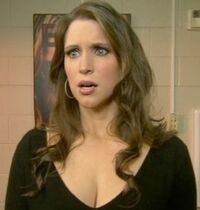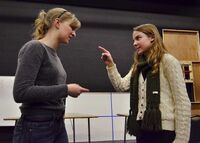 Assuming Control is a Tales from the Tuckerverse story that focuses on Deidre Howard. The growing hypnosis skills of Deidre are examined, as well as some actions Petunia Greer and the Children of Hecate are taking.
Summary
In Malibu Deidre Howard decides to move in with Olivia Daniels at Victoria Towers, soon using Hypnosis she'd picked up from texts related to the Wolfbann Society to get Carey Daniels and Nereida Cuéllar to go along with it. In Stillsville Petunia Greer inhabits the body of Doreen Jensen and travels to Los Angeles using the Farstep Gateway, working to establish Sophie Leyton and more equipment for future cult members who make the trip. Petunia then meets up with Deidre, hypnotizing her into accepting her new body, and they approach Dakota Jackson to collect Transmoxide and Type-7. After testing out the new drugs on the Lady Sharks Volleyball team the duo head for Decker State College, where Petunia takes a moment to arrange for the kidnapping of Caitlin Trask and to ensure Nadine Vargas isn't about to discover anything critically related to the Children of Hecate. Deidre and Petunia hypnotize a few women around DSC before going to Selmone Fusion Bistro for lunch. Suzette Travers ends up infuriating Deidre and Petunia influences her into keeping her as a statue using Type-7. The group then hypnotize everyone at The Coffee Pot, including several Lady Raptors, Deidre then arranging for a big party back at the Daniels' place. Annabelle Carter ends up roped in when she comes looking for Petunia, and both end up under Deidre's control. The soccer captain revels in her newfound abilities from the apartment balcony.
Appearances
Trivia
First story to be written with Kaylyn Kyle in the role of Deidre Howard instead of Caitlin Doubleday, who was instead cast for Kimber Coombs.