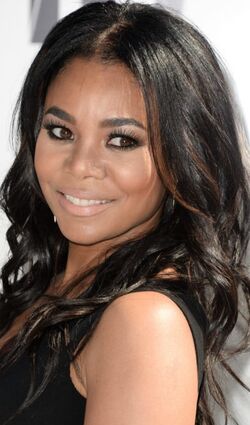 Emily Weston (born 1970) is a minor character in Manchester Chronicles. Born in Louisiana, Emily holds a doctorate and academic appointment in Political Science at the University of Knightsbridge in Manchester. Addicted to both freezing others and being frozen herself, Emily buys Type-7 from Natalie Townsend.
Personal Information
Current Age: 39
Height: 5'4"
Weight: 119 lbs
Hair Color: Black
Eye Color: Dark Brown
Bra Size: 32B
Hypnosis Rating: 2
Current Place of Residence: Manchester, UK
Sexual Preference: Men, Women
Special Notes: Freeze Fetish
Relationships
Friends
Appearances
Trivia
Maureen is based on actress Regina Hall.