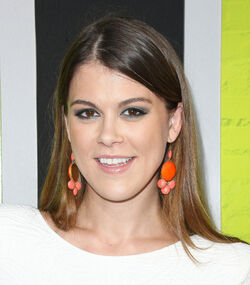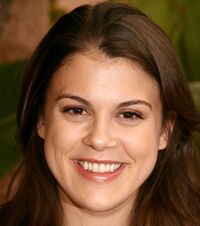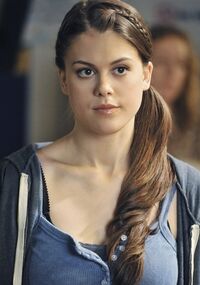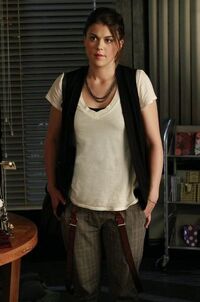 Faith Drummond (born 1985) is a minor character in Tucker's Wand. A fan of punk rock and goth culture, Faith works at Persephone's Books as a cashier. Faith has worked at the store since 2006 but has been relatively stagnant, not really trusted to assist customers with books. Despite the pair not having too much in common Faith is fairly close friends with her co-worker Joy Kent. When not working at the book store Faith tends to dabble in pornography, being an amateur actress.
Personal Information
Current Age: 24
Height: 5'8"
Weight: 130 lbs
Hair Color: Dark Brunette
Eye Color: Brown
Bra Size: 30C
Hypnosis Rating: 2
Current Place of Residence: Los Angeles, US
Sexual Preference: Men
Common Attire: Punk-Rock and Gothic
Relationships
Co-Workers
Appearances
Trivia
Faith is based on actress Lindsey Shaw.
In her debut in A Gift from Kronos Faith was the month of November in Tucker and Maggie's famous first calender and she portrayed Kagome from Inuyasha.