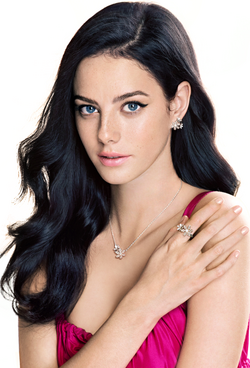 Heather Prescott (born 1984) is a main character in Manchester Chronicles. A British-born graphics designer and photographer, Heather works for the fashion website FashionZeit, being one of its founders.
Biography
Before The Magic

Heather was born in London, United Kingdom, to a British father and a mother, Bianca Prescott, of both Brazilian and Italian descent. When Heather was a child her family moved to Manchester, it is where her father's work ultimately took them. Heather's family was wealthy, with her attending private schools in her youth, though compared to her fellow students she was considered low on the financial totem pole. Eugenia Harrington was a particular source of grief for Heather, especially when she was outed as being gay, but she found some comfort with her friends Helena Atkinson and Rosalind Boatwright. Due to her upbringing, Heather learned how to ride horses and also became familiar with firearms, in particular, those typically used for hunting. Interested in fashion, Heather ultimately attended the Royal College of Art in London, though she also studied abroad in Hong Kong. While attending school in London Heather would experiment sexually with both Rosalind and Helena, Rosalind being the first person she slept with. It was in Hong Kong that Heather truly started to embrace her sexuality, dating fellow student Zara Calderon as well as experimenting with Kelly Summers.

Ultimately Heather would finish a Bachelor's program in Graphic Design from RCA. After finishing school Heather met Sharon Wilcox, who was looking to start her own website with Petra Turner. Petra ended up betraying Sharon and starting Senfashional without her or Heather, so the pair in turn built FashionZeit. Having studied primarily photography as well as graphic design Heather effectively became the head of the website's art department, in turn meaning she had to supervise the interns recruited to help with production while Sharon focused on writers and office staff. Despite the daily frustrations of work, in particular, the eventual recruitment of Patricia Layton, Heather remained optimistic about her career. During the site's early days Heather met and dated, in secret, Meaghan Mason, but the model's reluctance to go public about her sexuality ended the relationship.
Partners in Time

In July of 2008, Heather first met Kieran Hawthorne after the pair were involved in a traffic accident outside of town. A month later the pair met again. Shortly after that Heather discovered, time was frozen. Lost and unsure of what to do, Heather struggled to survive in the frozen world until she ran into Kieran once more. Kieran taught Heather how to survive under the circumstances the pair bonded a bit, though she was quick to reject any notion of a romantic entanglement. The duo eventually discovered the site where Joanne Gallagher had destroyed the Winterborne Armband but only after holding hands were they able to unfreeze time. Upon realizing she had to be with Kieran to freeze and unfreeze time Heather tried to mend fences a bit more, it made easier when Kieran learned she was gay, but while Heather remained interested in using their new power and investigating what happened to them she initially had been unable to get Kieran to commit to anything.

Time passed, Kieran ending up representing FashionZeit legally. Heather and Kieran teamed up to thwart a cyber-attack by Senfashional, soon after agreeing to a sort of partnership while at dinner, after discovering just how powerful they were. In between helping Verity Knight deal with drug dealer Felicia Silvermane and, reluctantly, accepting an invitation to charity ball being put on by Friends in Need, Heather became obsessed with Sandra Moncrieff. The day of the ball ended up being eventful for Heather, as she not only had to put up with bullying from Eugenia, but Sandra and Meaghan were at the ball as well. Heather's turmoil was helped, in part, thanks to Erika Stone, who danced with Heather, helping to defy the traditions of the event. Elizabeth Moncrieff, jealous of Heather's relationship with Kieran, froze her with Freezing Draught, causing her to miss the attack on the ball by the Crown Breakers. After the incident Kieran did acknowledge how unfairly he'd been treating Heather, and with some encouragement from Erika Heather planned to say something to Sandra, despite knowing she was straight. Ashlynne Krueger, however, warned Heather off, instead making a move of her own, causing the pair to enter a relationship.
New Look

Upon hooking up with Ashlynne Heather began to change a bit, altering her attire to better fit with her new girlfriend's taste. While Ashlynne did use Hypnosis on Heather more than once it was unclear how much of this was coerced and how much was natural. Despite this hanging over the pair they were happy, often spending time together. While at Reign Supreme together Heather and Ashlynne encountered Natalie Townsend for the first time, to Heather remained unaware of Ashlynne's abilities. A week later Heather invited Kieran over to have some fun, Heather trying out some new outfits she'd designed on both Ashlynne and her roommates. Upon learning that it was Verity Knight's birthday Heather also pushed Kieran to visit his ex, which resulted in them capturing Ebo. Heather was able to convince Kieran to keep Ebo frozen, while she herself claimed some of the Dragon's Den member's Type-7. Upon returning home Heather and Ashlynne together experimented a bit with the drug, Heather using it as a cover for her abilities.

Elizabeth Moncrieff, still jealous of Heather and suspicious of her given her place of employment, targeted her with a Type-7 attack, assisted by Alexandrina Buckingham. Heather herself remained unaware of the incident, merely curious why her coffee had suddenly gotten cold, but Elizabeth now saw her as a person of interest in a mystery that had been bothering her for months.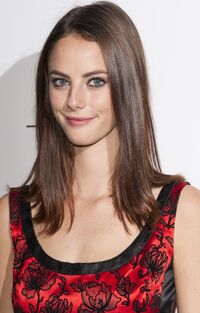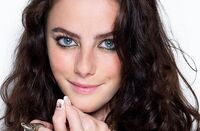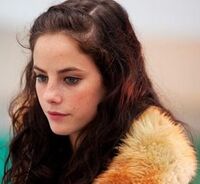 Personal Information
Current Age: 25
Height: 5'6"
Weight: 120 lbs
Hair Color: Dark Brunette
Eye Color: Blue
Bra Size: 32B
Hypnosis Rating: 4
Current Place of Residence: Manchester, UK
Sexual Preference: Women
Favorite Food: Truffles
Phobia: Needles
Personal Items
Relationships
Family
Romances
Co-Workers
Friends
Appearances
Trivia
Heather is physically based on actress Kaya Scodelario.