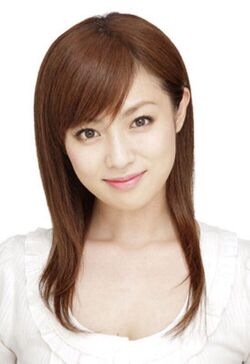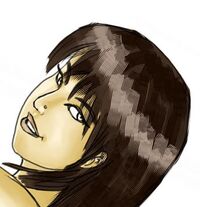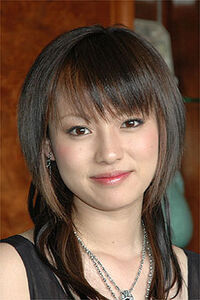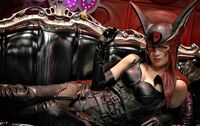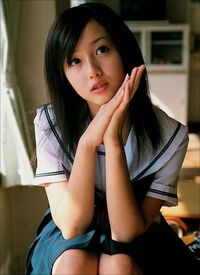 Hitomi Maki (born 1986) is a statue in Tucker's Wand. Hitomi is an ex-girlfriend of Tucker Holmes and is a part of his collection, though she technically belongs to Haley Leone.
Biography
Hitomi was born in Vancouver, Canada. Hitomi's family was fairly poor, both her parents working in restaurants. Hitomi for a long time was a loner, but as she matured she did so well and was seen as beautiful, moving her from a social bottom-feeder to one of the heads of the school. While Hitomi's family remained in the same financial state Hitomi was able to manipulate her boyfriends into spoiling her, happily taking advantage of them before dumping them.
After graduating from high school Hitomi started working a series of odd jobs, Megan Fairchild becoming her landlady when she moved out of her parents' place, and during her first summer after high school she met Tucker Holmes. Hitomi happily strung Tucker along, even claiming she loved him at one point, but shortly before he was going to return to Los Angeles she dumped him. A few years later Hitomi was working at a sushi bar when she met a wealthy man from New York who swept her off her feet, offering to take her back home with him. Eager to marry a rich man and be spoiled Hitomi agreed, but just after extorting money out of her landlady Tucker returned with the Wand of Kronos, freezing her in time. Hitomi was given to Haley Leone as a gift and is now used as a sizing dummy as well as other things.
Personal Information
Relationships
Romances
Friends
Fellow Captives
Appearances
Trivia