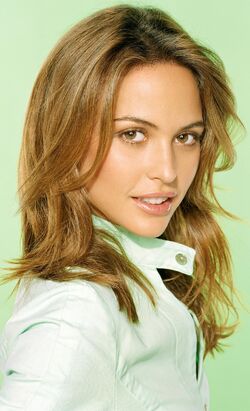 Lucienne Christophe (born 1976), sometimes called Lucy, is a main character in the Clockwork series of stories as well as a main one in The IT Files. Lucienne is a former Interpol agent, now Assistant Director and founder of the International Temporal Enforcement Agency after formerly being the Director.
Biography
Born for Justice

Born in Caen, Normandy, France to Melina Christophe and Cyril Christophe, Lucienne was punishing bullies before she'd entered the second grade. In her youth Lucienne found her mother to be distant, her father ending up becoming a mentor figure, plus she furthermore was constantly looking out for her little sister Carine Christophe. A firm believer in letting no crime go unpunished, Lucienne quickly worked towards a career in law enforcement. Cyril helped teach Lucienne how to fire a gun, and she later took up smoking along with him and Carine. As Carine grew up Lucienne became acutely aware of how attractive she was becoming, becoming envious as her little sister, once dependent on her for support, was now the center of attention. At the age of twenty Lucienne became a policewoman, her work quickly impressing those she'd worked alongside as well as her superiors. At one point she dated Leon Perrault while also having Natalie Chaput as a roommate, the later also her lover. Carine ended up sleeping with Leon, leading to a break-up and a massive distance forming between the two sisters.

International Law

Lucienne ended up joining Interpol thanks to a recommendation by Raymond Bishop, causing Lucienne to leave Natalie in favor of her career. As a young agent she became good friends with Cassandra Flick and Jean-Baptiste Odilon, who were all trained together under Raymond. A skilled leader, specifically in knowing how to rally people and single out their biggest strengths, Lucienne was frequently put in charge of small investigation teams before she'd turned thirty. A famous case Lucienne had solved was that of a thief known as the Irish Wolf, who'd been stealing paintings from museums and leaving notes claiming it was all for Ireland. Lucienne, with Cassandra and Sophia Katsopolis on her three-person team, had managed to capture the thief a month after he'd first struck. During her early career she was posted in several countries around Europe, including Spain where she worked under Sonia Castillo in Madrid. Germany and the Ukraine were other countries Lucienne was based out of for a time, also becoming a mentor to Takahishi Nakamura and working with Sophia a few more times. Ryan Tully worked with Lucienne in the Ukraine, the two also knowing each other from their training days.
Team Leader

Lucienne's first large team operation was the one that had been formed to capture an international thief that had been stealing priceless artifacts from museums. The force consisted of Cassandra, Tasia Spiro, Marika Heino, Hui Lan and herself. After initially failing to even keep up with the thief the force eventually discovered Erika Stone was behind the crime spree and even made a few failed attempts to capture her. Instead of catching the thief she used Type-7 on the Interpol team and they were all taken back to Malibu as trophies. Fortunately Tasia managed to recover from the drug and revive the others, also revealing the shared feelings between her and Lucienne in the process. Erika was exposed but escaped capture, but in spite of this the case was closed, Erika now a wanted woman internationally. Tasia became Lucienne's new partner, both professionally and romantically.

Months later super-models were being kidnapped using Type-7, which caused Lucienne to bring her old team back together, though she had to technically share command with Aisha Reynolds. Lucienne and Aisha did not get along well, the two constantly disagreeing on tactics. Lucienne was eventually frozen for a long period of time but recovered and managed to nearly capture the kidnappers, who were a part of the Paradise Foundation. The capture was thwarted by the introduction of Type-7 Chip devices, which took the team by surprise. The kidnappers were exposed however and the Foundation buried them, but soon afterwards those captured were rescued and both Aisha and Cassandra were presumed dead, greatly shaking Lucienne.

A few months after Cassandra's apparent death a new string of unusual kidnappings began across the world, this time the targets including political figures. Lucienne organized a massive team to try and catch the group, but one by one her teams were captured or taken down in some other manner. The only good news was Lucienne learned Cassandra was still alive and later rescued her as well as a chipped Erika Stone, but Tasia was captured in the process. An exchange was attempted, Tasia for Erika, but the plan went south and Lucienne's group was captured. Erika managed to stage a daring escape and Lucienne and her team launched an attack on the Foundation's Uranus Generator, failing to stop it from triggering but distracting the Foundation from Scott Dawson's true motives. The Foundation's entire company exposed, Lucienne was hailed as a hero in spite of technically failing. In the aftermath Lucienne got permission to form the ITEA, wanting to make sure nothing like the Paradise Foundation's Uranus was ever built and used, as well as catching Type-7 distributors. Lucienne also managed to form a friendship with Erika, forgiving her for her past crimes.
Director Christophe

As Director for the ITEA Lucienne didn't go out in the field much, though when it was suspected Erika was in danger due to Talieya Antzas she went in person. Lucienne's relationship with Tasia began to deteriorate, thanks in part to her lover discovering she had the Temporal Gene and even since she'd been acting more selfishly. When Ashley Tisdale escaped from Scott's control she used Chloe Noi to attack ITEA leaders, Lucienne one of the first. In the end when Ashely was defeated Tasia was put to blame on how the agency was run and the escape of Ashley. Furious, Lucienne suspended Tasia for two months and put their relationship on a break. It took Tasia returning to rescue Lucienne and others from Barry Finnegan for the relationship to resume and the suspension to end. During the time Tasia was away however Lucienne had begun a relationship with Takahishi, thus Lucienne's love life is currently volatile, more so given Tasia and Tak are aware of one-another.

IT's Oversight Committee began to greatly question Lucienne's leadership and, in the middle of a thorough review of her command decisions, Ouroboros struck hard against her people, kidnapping several. In the midst of cleaning up the fallout from the attacks Tasia was demanded in exchange for those that were kidnapped and a trade was set for Waterloo Station, the idea being they ambush and capture the Ouroboros agents present. The operation was a disaster, a Chrono Flash freezing hundreds of people while the enemy escaped with Tasia. Desperate to salvage things, Lucienne made rash decisions to strike at Richard Stilton even when the intelligence wasn't entirely clear on if he truly was behind everything. While Lucienne was proven right and Ouroboros was beaten, for her command failures she was demoted to Assistant Director by the Committee and Sonia Castillo got her old position. Lucienne found the change awkward, but began to accept it after getting to know Angelita Castillo.
Demotion

Lucienne eventually decided to end things with Tasia for real, deciding in the end that, despite their strong feelings for one another and the fun they'd had, a true long-term relationship, or even a marriage, was neither what both wanted or possible. Tak ended up becoming Lucienne's official boyfriend and they quickly moved in together. When Sandy Vanholt used the Durga Hourglass and the Stillsville Camera to freeze time on a global scale Lucienne found herself stuck in charge of the ITEA once more, Sonia outside of the building and thus frozen. Miranda Ohala ended up helping Lucienne deal with the complicated situation, and she also turned Erika Stone onto the information that the event had originated in Malibu. Miranda and Lucienne flirted a bit, both separated from their respective loves, but ultimately Lucienne simply enjoyed being hypnotized by Miranda. the hypnosis however ended up making Lucienne a bit more bold, so she began freezing women around the office to keep as a collection.

During the wedding reception for William Volt and Suzanna Ortiz-Volt Lucienne started to get collection happy, sneaking off with Bethany McGill and Ariel Landry. While enjoying her collection Lucienne was approached by Nicole Kao, who revealed Colette Landry knew Scott Dawson while they worked together at the Canadian Security Intelligence Service. Addison Finn then informed Lucienne they were running low on food so Lucienne froze them and then ordered Paige Saunders to freeze any personnel deemed non-essential. Later, once all but five people were frozen, Lucienne ended up having a vivid fantasy about Cassandra and herself before encountering Jin Pierce while trying to collect Miranda. The two became quick friends and lovers soon after, Lucienne also allowing Irvine McFarland to continue research on his Dream Machine after experiencing it firsthand. While poking around Colette's computer Lucienne discovered damning photos of her and Scott, thus when time unfroze the Canadian was taken into custody. Two days later Lucienne made sure Sonia was fully up to speed but had a brief breakdown in the elevator, one witnessed by Danica Riley. Upon returning to her office Lucienne was contacted by Aisha, who had reached out to her in particular to potentially join the ITEA at last.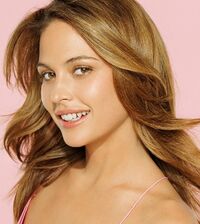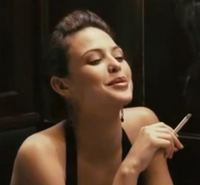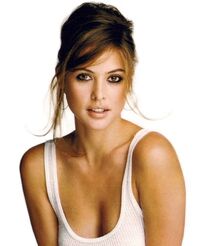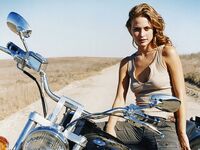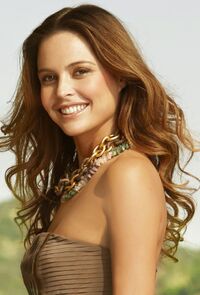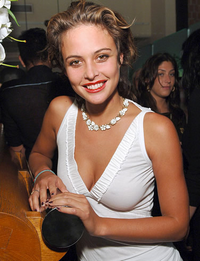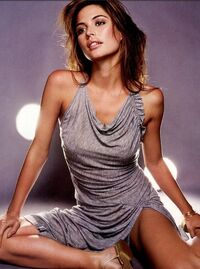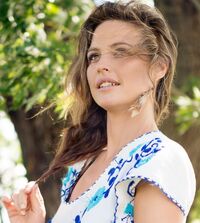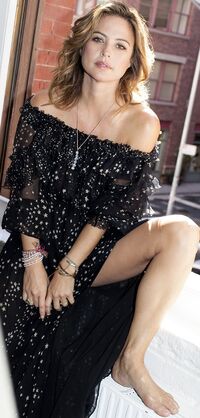 Personal Information
Current Age: 33
Height: 5'8"
Weight: 110 lbs
Hair Color: Auburn Brunette
Eye Color: Hazel
Bra Size: 34C
Hypnosis Rating: 5
Current Place of Residence: Dartford, UK
Sexual Preference: Men, Women
Nicknames: Lucy, Ciena
Favorite Drink: Taiwanese Oolong Tea
Favorite Food: Lapin à la Moutarde
Common Attire: Business Suits
Special Notes:

Smokes Cigarettes
Plays Tennis
Personal Items
Residence
Lucienne's home is an apartment in Dartford. The apartment is technically a penthouse as it is on the top floor of the building. The penthouse boasts a living room with adjoining dining area in the entrance area and a sizable kitchen. Down the hall are two bedrooms, one a master with a decent view, and a full bathroom. Lucienne has two garage spots in the parking area of her building for her motorcycle and car.
Special Skills
Administrative Knowledge, specifically agency administration and field command.
Political Knowledge, specifically international law and jurisdictions.
Scientific Knowledge, specifically chemistry.
Trilingual, knowing French, English and Spanish.
Relationships
Family
Romances
Friends
Appearances
Canon
Trivia
Lucienne's physical appearance is based on that of Josie Maran, though ideally her role is more suited for someone like Angelina Jolie.
Community content is available under
CC-BY-SA
unless otherwise noted.