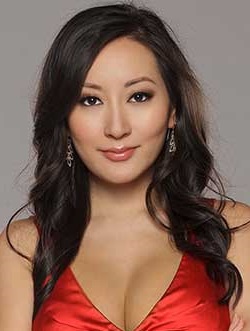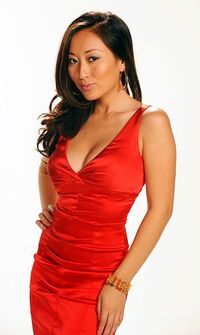 Lynna Sung (born 1983) is a minor character in Tales from the Tuckerverse. A professional drug dealer from Los Angeles, Lynna is a second-generation Chinese American who resides in Sherman Oaks, posing as an interior designer. Due to her connection to Dakota Jackson Lynna deals in Type-7, though Zolapse is her most popular product. In high school Lynna was a member of her wrestling team, making it to several national events and placing respectably.
Personal Information
Current Age: 26
Height: 5'5"
Weight: 108 lbs
Hair Color: Black
Eye Color: Dark Brown
Bra Size: 34C
Hypnosis Rating: 1
Current Place of Residence: Los Angeles, US
Sexual Preference: Men
Relationships
Friends
Appearances
Trivia
Lynna is based on actress Lina So.