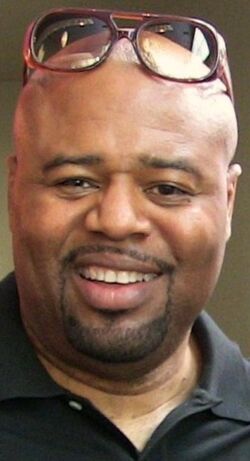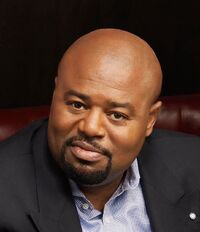 Morris Winslow (born 1961) is a minor character in Tales from the Tuckerverse. Chief security guard at the Fetishist Wax Museum, Morris typically stays in the guard office during his shifts while letting his partner do the walk-around parts. In his off-time Morris frequents the Delta Nu Omega house on Malibu State College once a week, buying time with women Dakota Jackson is pimping out. Cara Fairstein is Morris's favorite woman Dakota sometimes has available.
Personal Information
Current Age: 48
Height: 6'3.5"
Weight: 220 lbs
Hair Color: Black
Eye Color: Dark Brown
Hypnosis Rating: 3
Current Place of Residence: Malibu, US
Sexual Preference: Women
Relationships
Co-Workers
Appearances
Trivia
Morris is based on actor Chi McBride.